Home | Tile Gallery | Categories | Manufacturers | Designers | Themes & Styles | Techniques

Agnus Dei Encaustic Panel - Robert Minton Taylor

An encaustic tile panel made by Robert Minton Taylor with border tiles by The Campbell Brick & Tile Co. c.1876. Probably designed by E W Pugin after designs by A W N Pugin.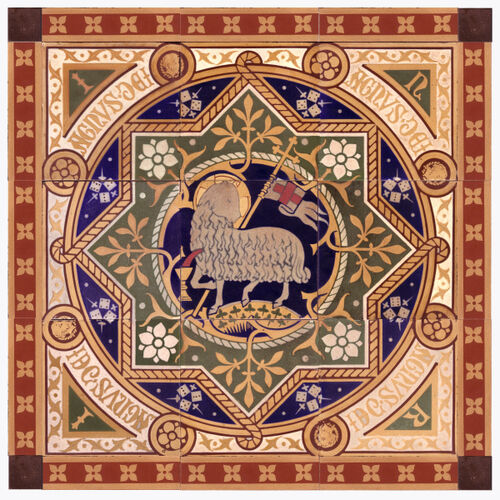 Tile Backs
References
Beulah, Ken.Church Tiles, Shire Album.
Ad blocker interference detected!
Wikia is a free-to-use site that makes money from advertising. We have a modified experience for viewers using ad blockers

Wikia is not accessible if you've made further modifications. Remove the custom ad blocker rule(s) and the page will load as expected.